Why Choose Fairfield?
At Fairfield Academy we have a steadfast commitment to developing academic excellence in all students. Our dedication to becoming an accredited International Baccalaureate (IB) school stems from our firm belief in the significance of offering students a high-quality, challenging, and globally-oriented education equipping students with the skills, knowledge, and mindset necessary for them to succeed in an increasingly interconnected and globalized world.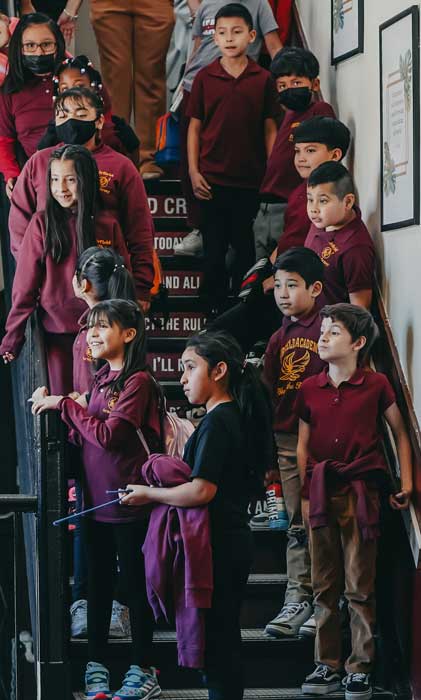 Small Size.
Big Benefits.
Unlike larger schools, we can prioritize individual attention. This personalized approach ensures that every student receives the support they need to succeed.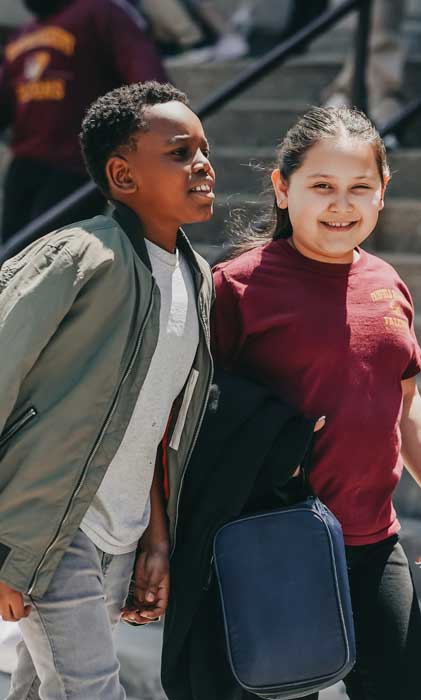 Diverse, Supportive & Inclusive
We are dedicated to creating a diverse and inclusive learning community where all students thrive academically, socially, and personally.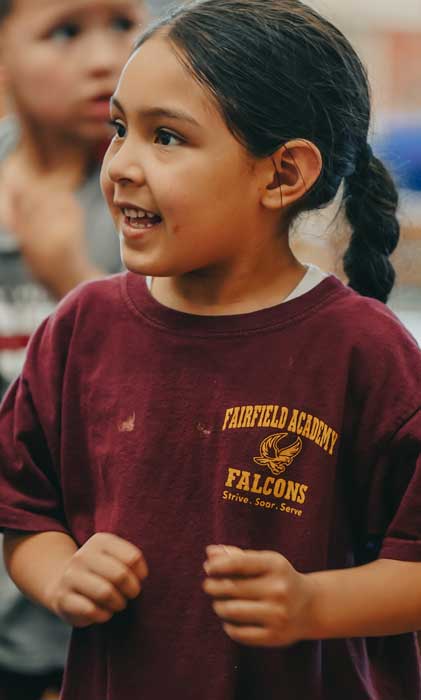 Engaging Activities & Events
We offer sports for boys and girls, field trips, and family events, ensuring rigorous academics and emotional fulfillment for all of our students.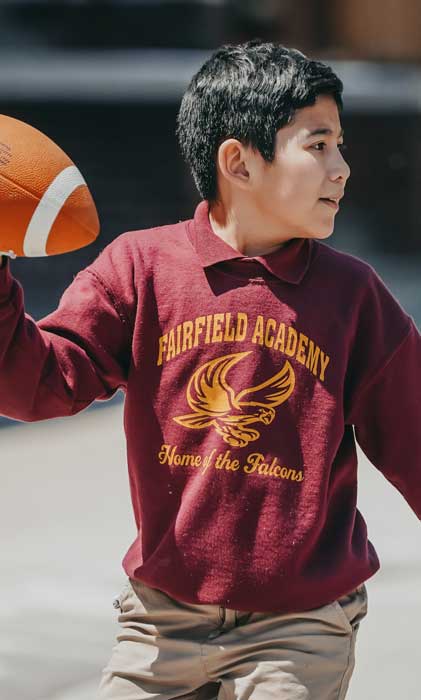 Strong & Collaborative Community
Educators, parents, and partners - together, we strive to empower our students, encourage their growth, and inspire them to reach their full potential.
Committed To Academic Excellence
At Fairfield Academy, as an IB candidate school, we foster academic excellence, empowering every student to become confident and well-rounded learners. Our comprehensive approach prepares them for success in high school and beyond, ensuring a bright future of endless possibilities.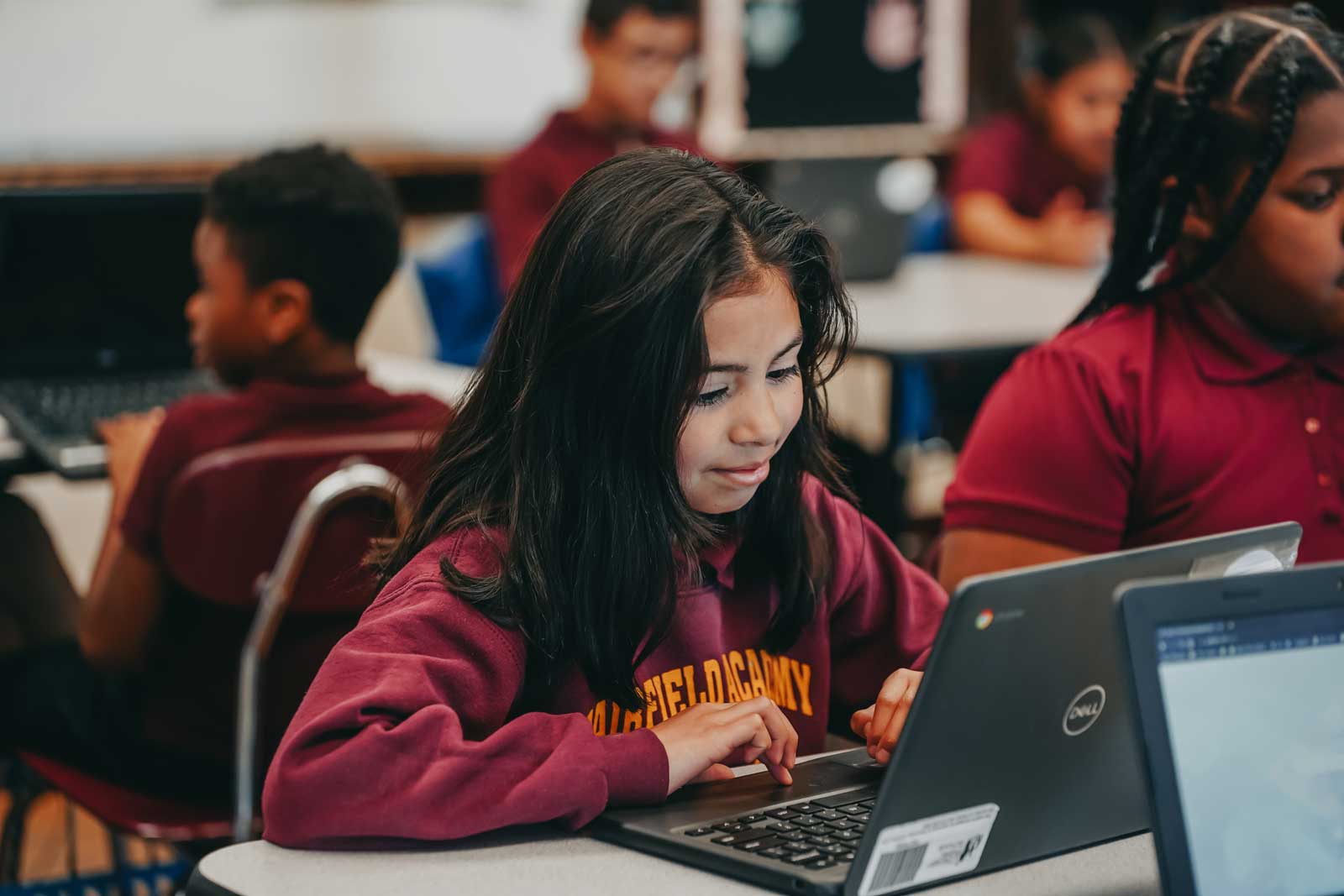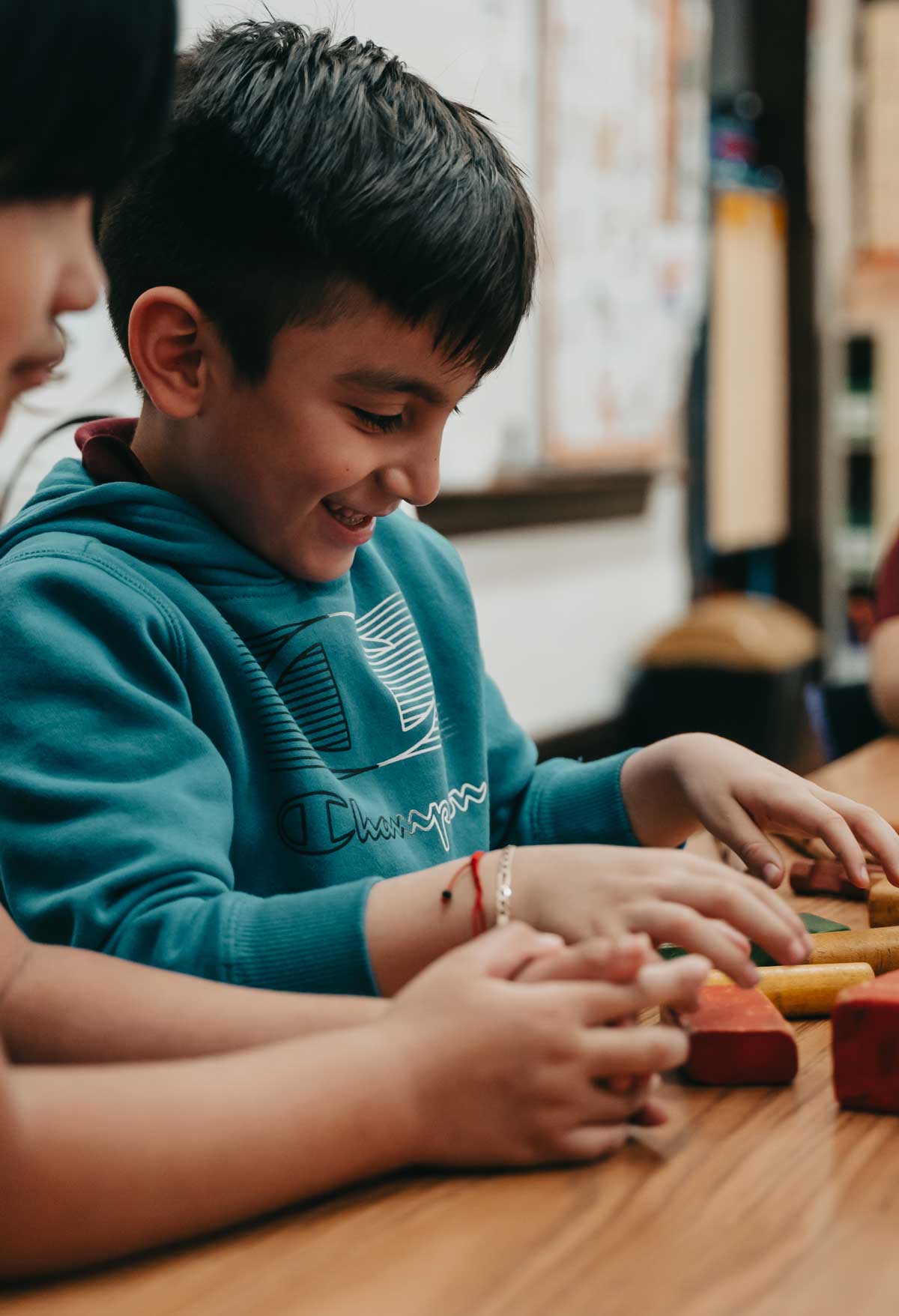 Social-Emotional Learning (SEL)
Fairfield faculty and staff strive to foster an empowering environment, equipping students with essential life skills, emotional intelligence, and effective strategies for building positive relationships.
All children participate in Second Step live lessons to enhance their social-emotional learning. Additionally, we prioritize mindfulness by engaging students in Calm Classroom exercises every day. To foster participation and nurture relationships among students, we incorporate Kagan learning strategies.
While our our sensory-room provides a supportive therapeutic space for self-calming and relaxation, these methods encourage consistent interaction between students throughout the instructional day, promoting a more collaborative and dynamic learning environment.
"We put an equal amount of focus into academics as much as we do social-emotional development - really emphasizing the whole child, and with the IB program, I think that really comes to fruition."
- Mr. Melecio, IB Coordinator (Bilingual)
Literacy and ESL Education
We prioritize literacy as the bedrock of academic achievement. Our ESL program offers specialized support, fostering language proficiency for English learners to excel in and beyond the classroom. With our commitment to literacy and ESL education, we empower students to be confident communicators in a global society.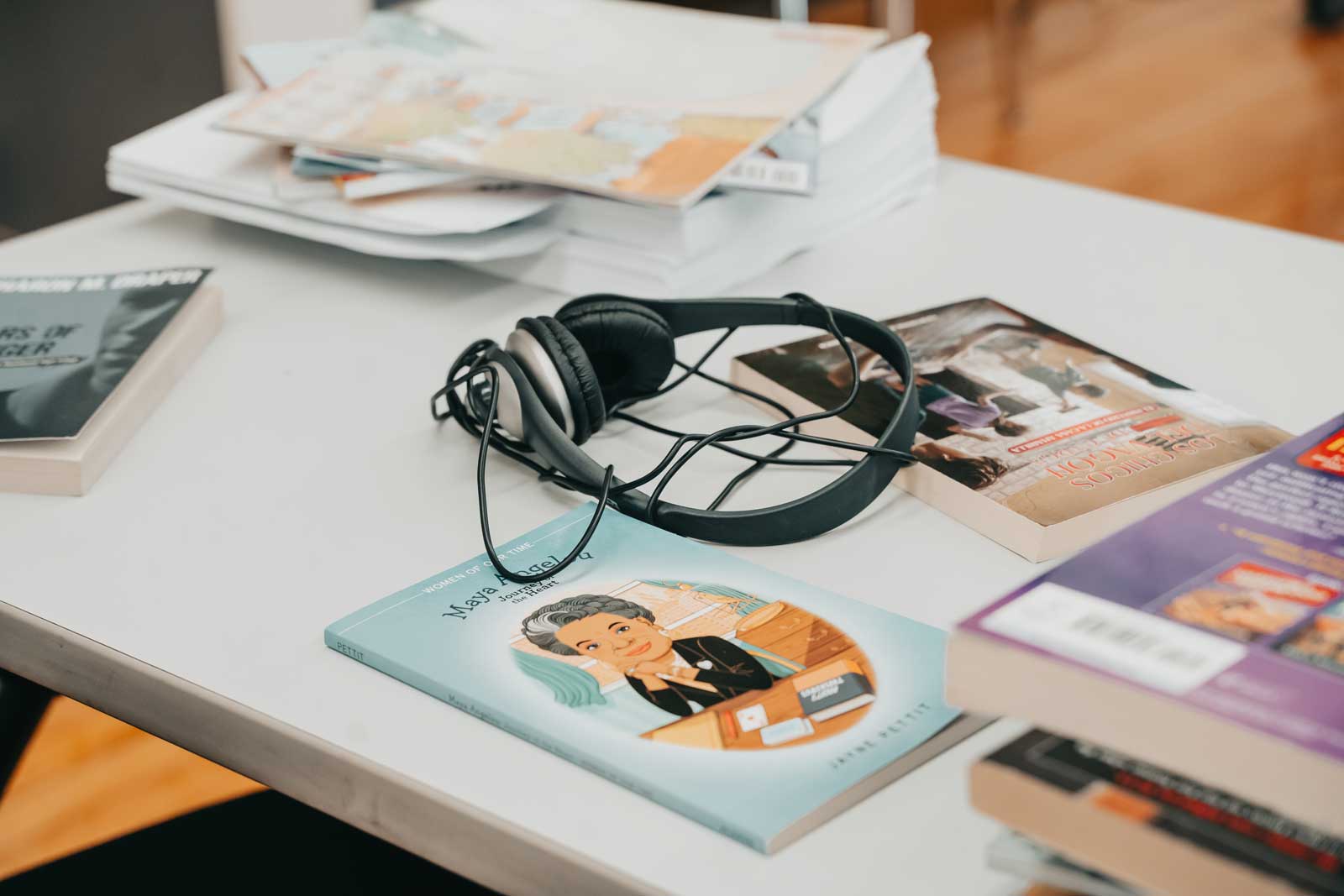 "As a former CPS student, I understand the importance of representation and being a role model for my students. I want to be the example I never had, knowing that I may be the only person they can look up to and rely on. It's a responsibility I embrace wholeheartedly because I believe in the transformative power of education and the impact I can make in their lives."
Ms. Torres, 5th Gr. ELA/SS Teacher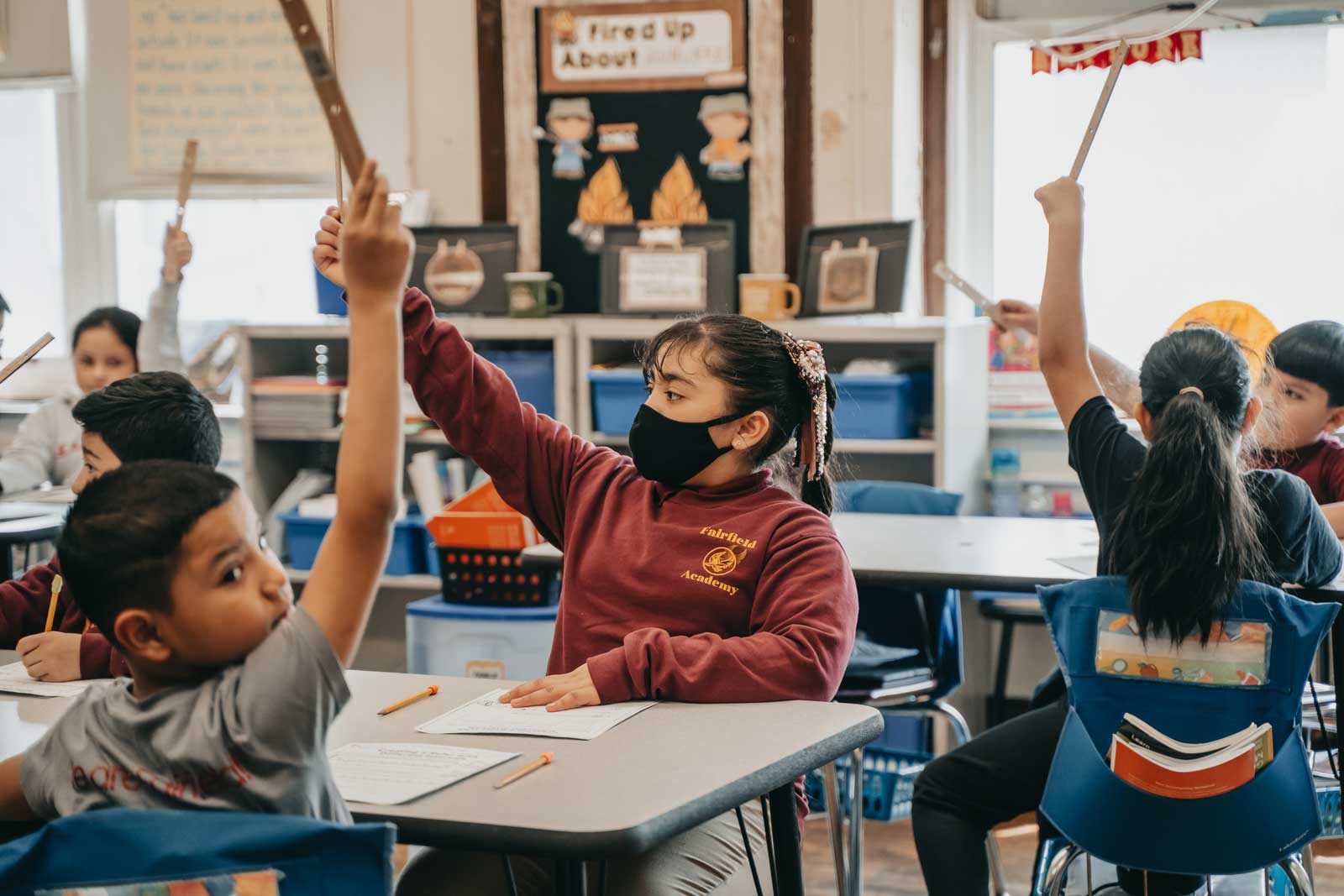 Empowering Student Advocacy
At Fairfield We place a strong emphasis on advocacy, empowering our students to effectively communicate their needs and aspirations to their teachers and peers, encouraging independence, self-advocacy skills, and the development of confident individuals ready to make their mark on the world.
"I am truly inspired by our students at Fairfield. Witnessing their growth and remarkable progress each year brings me immense joy. It is a privilege to be a part of their educational journey and contribute to their ongoing development."
–Miss Linehan, Bil. Teacher Assistant
Building Resilient Learners
We wholeheartedly embrace the notion that mistakes are valuable opportunities for growth and understanding. Through this learning approach, we instill resilience, perseverance, and a deep sense of self-confidence in our students, empowering them to embrace challenges and develop into lifelong learners.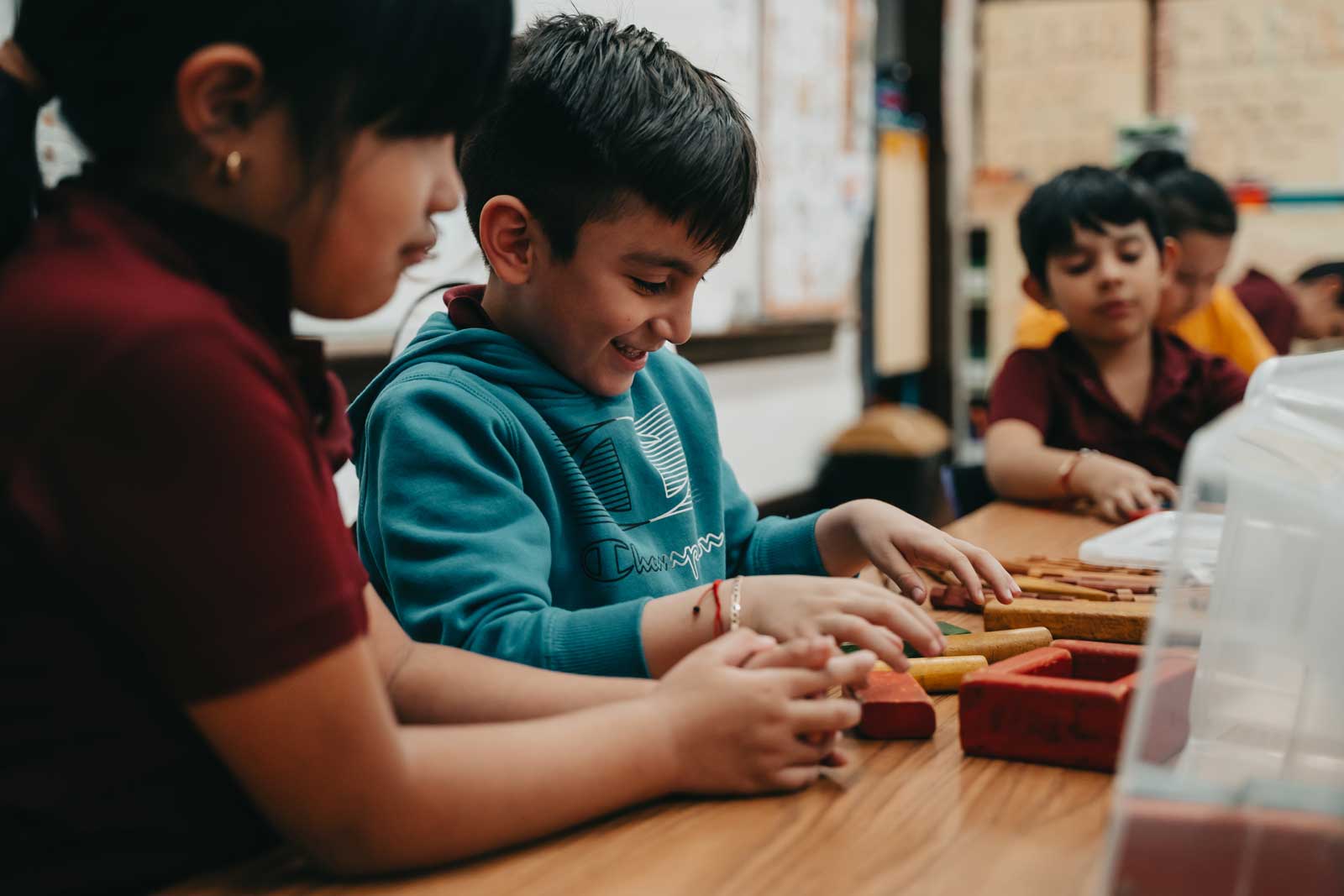 "I constantly reinforce the idea that mistakes are going to happen, but what we do is learn from them and move forward. Only when we give up, do we fail." 
–Ms. Chavez, Special Ed. Classroom Assistant II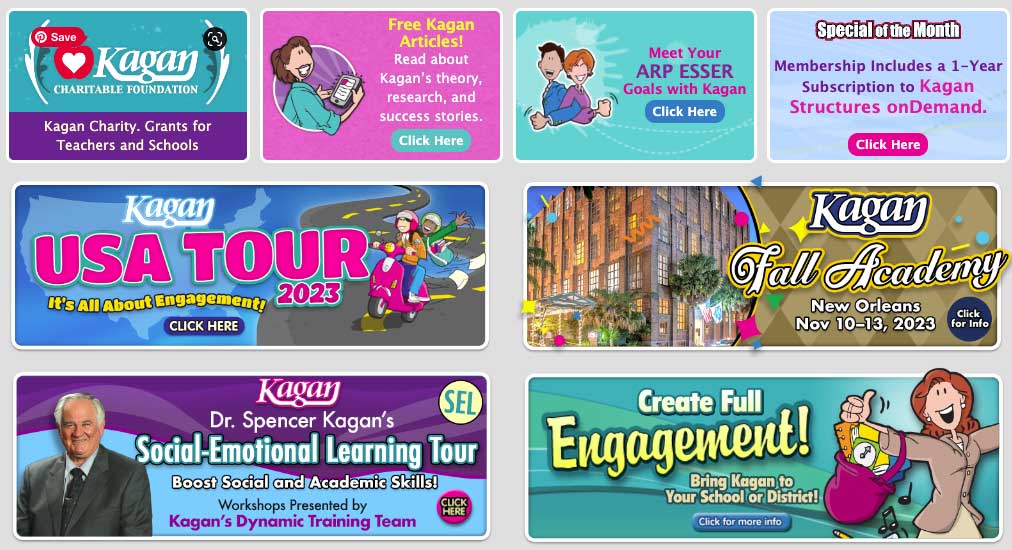 Kagan Cooperative Learning Structures
We use Kagan Learning Structures to promote active engagement, teamwork, and accountability among students. They foster collaborative learning, creating a supportive environment where students interact, communicate, and achieve academically.
Sports, Dance, Art, & More
At Fairfield, we believe in nurturing growth and providing diverse opportunities for our students. Whether it's through sports for boys and girls or engaging dance and art classes, our programs empower students to explore their passions and develop valuable skills for their journey ahead.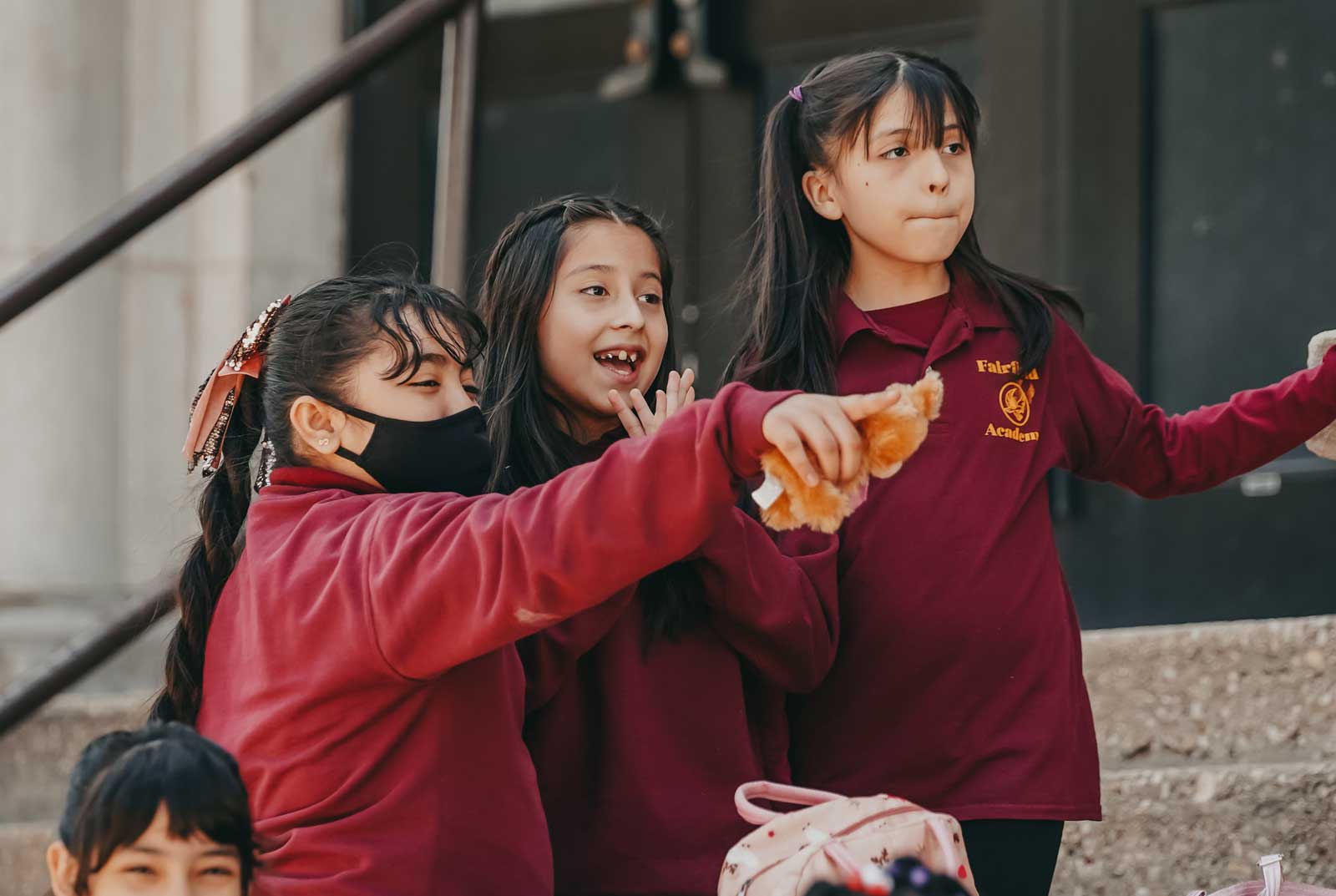 One School, One Family.
We celebrate the power of family at our school, inviting parents to join us in vibrant celebrations and engaging events that foster cultural appreciation. Together, we create a sense of community, embracing diversity and strengthening connections between school and home.
"The students who come from families that truly trust us as partners in their child's education are the ones who thrive. These parents and families are actively involved in communication and consistently present at the school building, creating a supportive environment where their children can excel."
– Ms. Marshall, Middle School Diverse Learner Teacher